HAWAII COUNTY POLICE DEPARTMENT
EAST HAWAII CRIMINAL INVESTIGATION SECTION
LIEUTENANT RANDALL A. MEDEIROS
PHONE: 961-2252
APRIL 25, 2005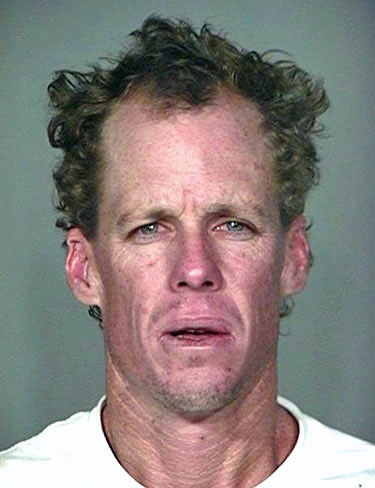 MEDIA RELEASE
Police have identified the body of a man found Sunday morning (April 24, 2005) as that of a Kona man.
The body was identified as that of Dennis Kreis, 40, of a Kailua-Kona address.
About 6 a.m. Sunday, local residents found Kreis' body in a heavily vegetative area between Longs Drug Store in Prince Kuhio Plaza and Railroad Avenue.
Police said the body showed no obvious signs of injury.
East Hawaii Criminal Investigation Section detectives are continuing an investigation into the case, classified as a coroner's inquest, and have ordered an autopsy to determine the exact cause of death.
Kreis had just been released on bail Friday (April 22, 2005) from the Hawaii Community Correctional Center in Hilo after being arrested March 28 for drug offenses.
Anyone with information about Kreis' death or who had seen him before the body was found is asked to call Detective Robert F. Wagner of the East Hawaii CIS at 961-2380 or the police non-emergency number at 935-3311.
Those who wish to remain anonymous may call Crime Stoppers at 961-8300 in Hilo or 329-8181 in Kona. All Crime Stoppers information is kept strictly confidential.
# # #

Print This Post