HAWAII POLICE DEPARTMENT
OFFICE OF THE CHIEF
LAWRENCE K. MAHUNA
PHONE: 961-2244
OCTOBER 4, 2006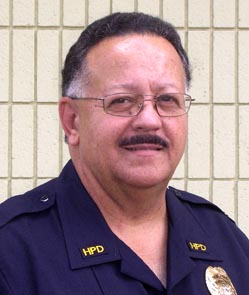 MEDIA RELEASE
Hawaii Police Chief Lawrence Mahuna has promoted Derek Pacheco to assistant chief of Area II, effective October 1, 2006.
As assistant chief of Area II, Pacheco oversees all police operations from North Kohala to Ka'u. He fills the position formerly held by Ronald Nakamichi, who retired September 30.
Pacheco joined the Hawaii Police Department in January 1977. He served as the major in charge of field and investigative operations in East Hawaii since December 2004. Before that he was captain of the Puna district.
# # #

Print This Post