HAWAII POLICE DEPARTMENT
CRIMINAL INVESTIGATIONS SECTION
LIEUTENANT RANDALL MEDEIROS
PHONE: 961-2252
AUGUST 16, 2006
REPORT NO. 06025629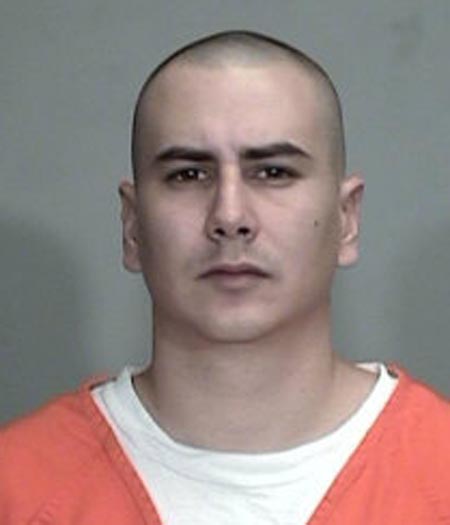 Wren Kealoha Evans
Wanted for escape
Big Island Police are asking for the public's help in locating a 28-year-old man wanted for escape.
Wren Kealoha Evans, also known as Wren Beaumont, escaped while he was temporarily released from Hawaii Community Correctional Center to a drug treatment program on Waianuenue Avenue in Hilo on August 7, 2006. The treatment was in accordance with a 2005 court order that required drug and alcohol treatment as one of the terms and conditions of probation stemming from numerous 2005 theft convictions.
In January 2006, Evans was charged with a multitude of other offenses ranging from financial crimes to traffic offenses involving numerous police vehicle pursuits. Evans was held at HCCC in lieu of $100,000 bail pending his trial for those charges.
Evans was not wearing any restraints at the time of his escape nor was he supervised by staff from the Department of Public Safety.
He was last seen walking down Waianuenue Avenue in the are of the Hawaii Public Library. He was wearing a black long-sleeve shirt, baggy olive green shorts and an olive green baseball cap. He is described as Caucasian, 5-foot-9, 175 pounds with a shaved head and brown eyes.
Although his disappearance was known to members of the Department of Public Safety on the day it happened, police were not notified. It was not until details of the incident were printed in the August 16, 2006, edition of the Hawaii Tribune-Herald that police learned of the escape. Police immediately assigned investigators and began a manhunt.
While police do not consider Evans dangerous, the public is advised not to approach him. Anyone who sees Evans or has knowledge of his whereabouts is asked to call Detective Robert Wagner at 961-2380 or the police non-emergency number at 935-3311. Tipsters who prefer to remain anonymous may call Crime Stoppers at 961-8300 in Hilo or 329-8181 in Kona. All Crime Stoppers information is kept confidential.
# # #

Print This Post