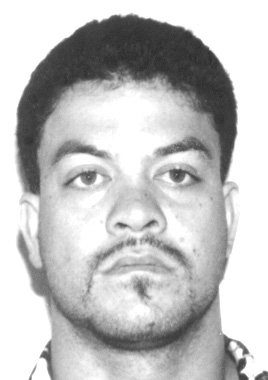 John Norbriga
HAWAII COUNTY POLICE DEPARTMENT
KONA CRIMINAL INVESTIGATION SECTION
LIEUTENANT HENRY W. HICKMAN
PHONE: 326-4203
OCTOBER 23, 1999
MEDIA RELEASE
Police are looking for John Nobriga, 29, who failed to return from funeral leave to the Hawaii Community Correctional Center on September 11, 1999.
Nobriga, who was released from the HCCC on court orders to attend a funeral in Kona and was to return the same day, was last seen on October 18, 1999, around the Kona Mansions condominiums and is known to frequent the Kailua-Kona town area.
Nobriga is described as being Portuguese, being 5-feet-10 in height, weighing 170 pounds and having a medium build, fair complexion, brown hair and brown eyes.
He has tattoos of the names "Tori" on his right calf and the name "Kayla" on his left calf. On his right arm he has tattoos of a band and a running man, the name "Mikaila" and a maile wreathe. On his left arm he has tattoos of a scorpion and the name "Leilani." He has the tattoo "USMC" on his stomach and large scars on the base of his neck.
Nobriga is also known as "Small Man" and "John Roger Antonio."
Anyone with information on Nobriga or his whereabouts and wishes to remain anonymous may call Crime Stoppers at 329-8181 in Kona and 961-8300 in Hilo. The numbers are answered 24 hours a day. Callers will be given a coded number and their identity will remain anonymous. Callers may be eligible for a reward of up to $1,000 if their call leads to an arrest, indictment or the recovery of property. Crime Stoppers neither subscribes to "Caller ID," nor does it record the phone calls.
# # #

Print This Post