HAWAII POLICE DEPARTMENT
EAST HAWAII CRIMINAL INVESTIGATION SECTION
LIEUTENANT RANDALL MEDEIROS
PHONE: 961-2252
JULY 21, 2005
C05023454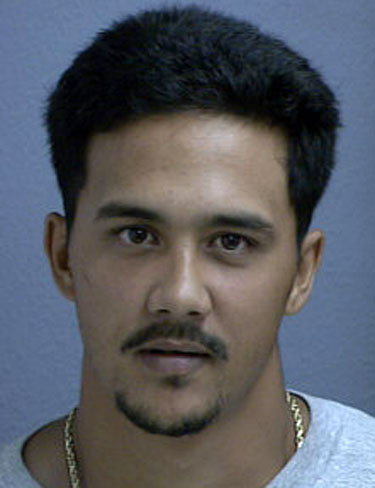 MEDIA RELEASE UPDATE
Police have released three individuals arrested Sunday (July 17, 2005) and charged a fourth suspect in connection with the shooting of a 50-year-old Volcano man at his Mauna Loa Estates home about 12:45 a.m. Saturday (July 16, 2005).
Ryan Mendes, 27, Georgia-Ann Remmers, 51, and Raymond Mendes, 28, all of Pahoa, were released pending further investigation.
Kanikahekili K. Cuizon, 22, of Keaau, was arrested about 8 p.m. Tuesday (July 19, 2005) for his suspected involvement in the shooting.
At 5 p.m. Thursday (July 21, 2005), he was charged with second-degree attempted murder, first-degree assault, use of a firearm in the commission of a felony and illegal place to keep firearms. Cuizon is being held in the Hilo police cellblock in lieu of $150,000 bail.
Puna Patrol officers responded to a report Saturday of a shooting in the Mauna Loa Estates subdivision and found Calin Miller within his residence with multiple gunshot wounds. The victim was taken to the Hilo Medical Center and later flown to QueenÕs Medical Center on Oahu where he underwent surgery and was then listed in stable condition.
Anyone with information about the incident is asked to Detective Richard Sherlock of the East Hawaii Criminal Investigation Section at 961-2379 or the police non-emergency number at 935-3311.
Those who wish to remain anonymous may call Crime Stoppers at 961-8300 in Hilo or 329-8181 in Kona. All Crime Stoppers information is kept strictly confidential.
# # #

Print This Post