HAWAII POLICE DEPARTMENT
DETECTIVE THOMAS WALTJEN
PHONE: 961-2386
JULY 25, 2005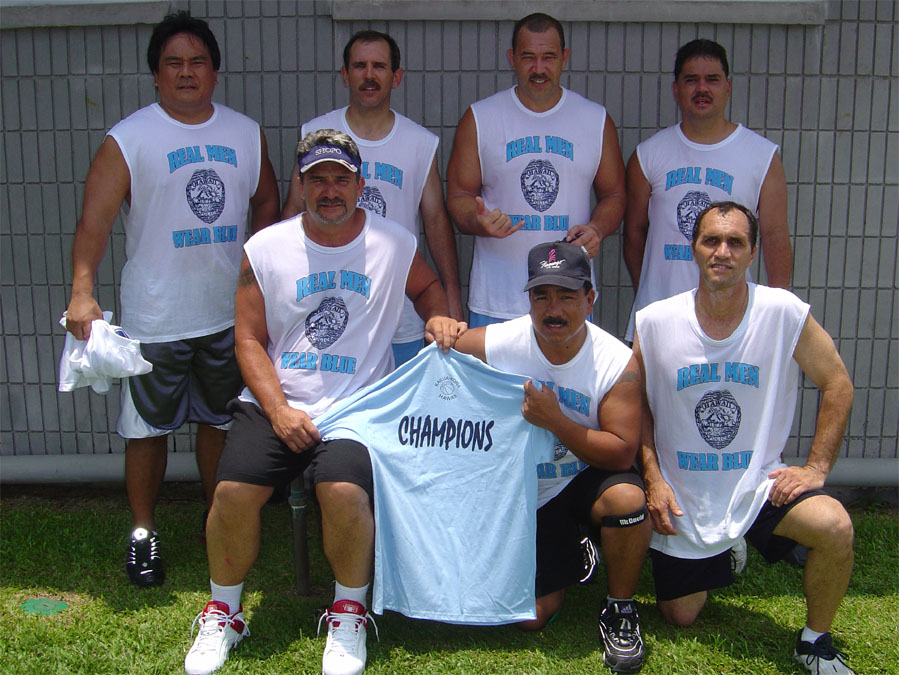 HILO REAL MEN WEAR BLUE – Golden Masters Champions are Dexter Chaves, front left, Prentiss Moreno and Tommy Waltjen; Team Captain Brian Miller, back left, Rob Wagner, Uwao Chartrand and Tom Poy. Not shown are members Greg Esteben, Vance Fujii and Paul Fukuda.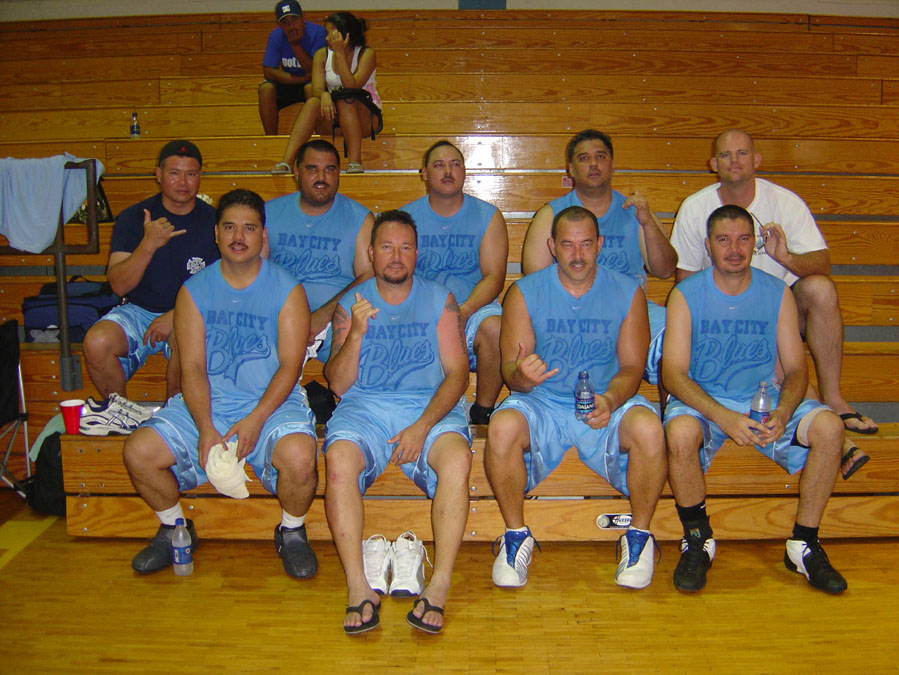 HILO BAY CITY BLUES – Finishing second in the Masters Division was the Hilo Bay City Blues. Team members are Tom Poy, front left, Mike Moniz, Uwao Chartrand, and Clifford Victorine; Greg Esteban, back left, Dickie Carter Jr., Ernie Matsumoto, Team Captain Randy Apele and Jim OÕConnor. Team Member Rob Wagner is not shown.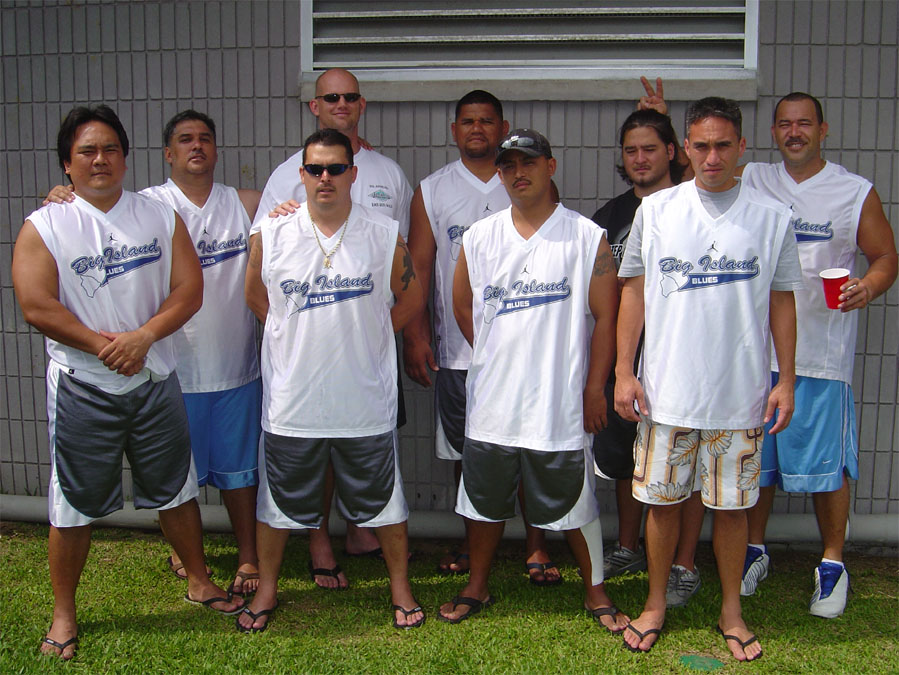 HILO BIG ISLAND BLUES – In the Open Division, the Hilo Big Island Blues took third place. Team members are Brian Miller, front left, Rob Stewart, Peter Fernandez and Duke Pua; Randy Apele, back left, Jim O'Connor, Team Captain Aaron Kaleo, Todd Bello and Uwao Chartrand. Team member Daylan Asuncion is not pictured.
MEDIA RELEASE
Members of the Hilo Real Men Wear Blue team were crowned champions of the Annual Police State Basketball Tournament May 26-28, at the Kekuaokalani Gym, in Kailua-Kona.
The Hilo team outlasted Run & Gun of Kauai/Oahu in the title game to win the Golden Masters Division for the second year in a row.
Uwao Chartrand, who played in all three divisions in the tournament, was named the Most Valuable Player in the Golden Masters Division. Dexter Chaves, acknowledged for his spirited play, was named the division's Outstanding Defensive Player while Robert Wagner was named to the All-Star team, due to his scrappy all-around play. Tommy Waltjen was named the Most Outstanding Offensive Player and joined Wagner on the All-Star team.
In the Masters Division, Hilo Bay City Blues finished second after putting up a valiant effort in the finals championship game against Kauwa Bricklayers of Oahu. The Honolulu team prevailed against the scrappy Hilo team in their title game.
Randy Apele was chosen as the Most Outstanding Player as well as the Outstanding Offensive Player.
In the Open Division, Run & Gun of Oahu took the title while Hilo Big Island Blues finished fourth in the very competitive field. Ever hustling Todd Bello of Hilo was named as one of the divisionÕs All-Stars
# # #

Print This Post