HAWAII COUNTY POLICE DEPARTMENT
SOUTH HILO PATROL DIVISION
OFFICER S. LEIALOHA
PHONE: 961-2213
JANUARY 23, 2001
G-55170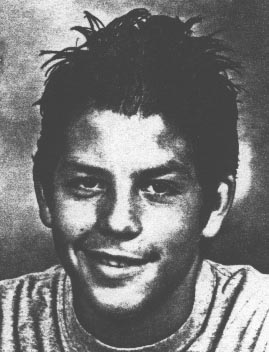 DANIEL UNRAU
…missing since January 20
MEDIA RELEASE
Police are seeking the public's help in locating a 16-year-old boy who has been missing from his Hilo home since Saturday (January 20, 2001).
The missing youth was identified as Daniel Unrau, of a Maikalani Road address.
Unrau is described as being Caucasian, being 5-feet-5 in height, weighing about 130 pounds with a medium build and having short brown hair, brown eyes and a tan complexion.
He was last seen wearing a dark-colored T-shirt, brightly colored long pants with a floral pattern and dark blue sandals. He was also riding a bright blue 10-speed mountain bicycle.
Anyone with information about the boy's whereabouts is asked to call the police non-emergency number at 935-3311.
Those who wish to remain anonymous may call Crime Stoppers at 961-8300 in Hilo or 329-8181 in Kona. The identities of Crime Stoppers callers are kept strictly confidential.
# # #

Print This Post