HAWAII COUNTY POLICE DEPARTMENT
COMMUNITY POLICING TEAM
COMMUNITY POLICING OFFICER JOHN PAGAY
PHONE: 961-2350
MARCH 13, 2001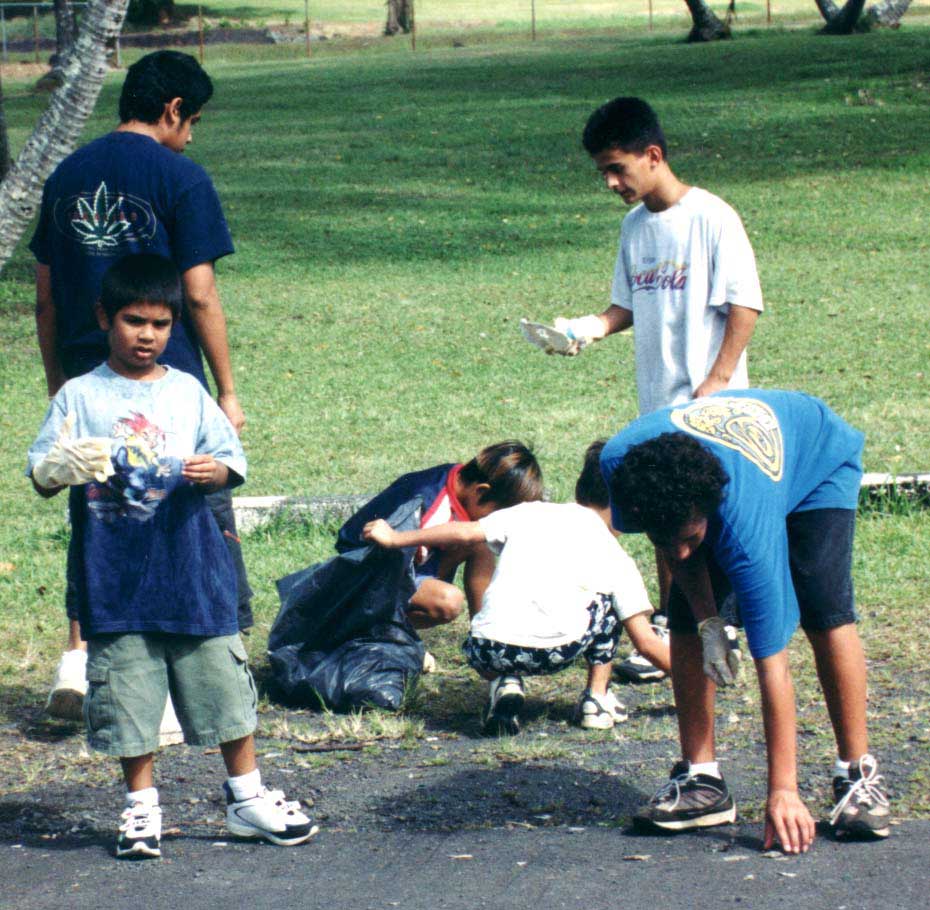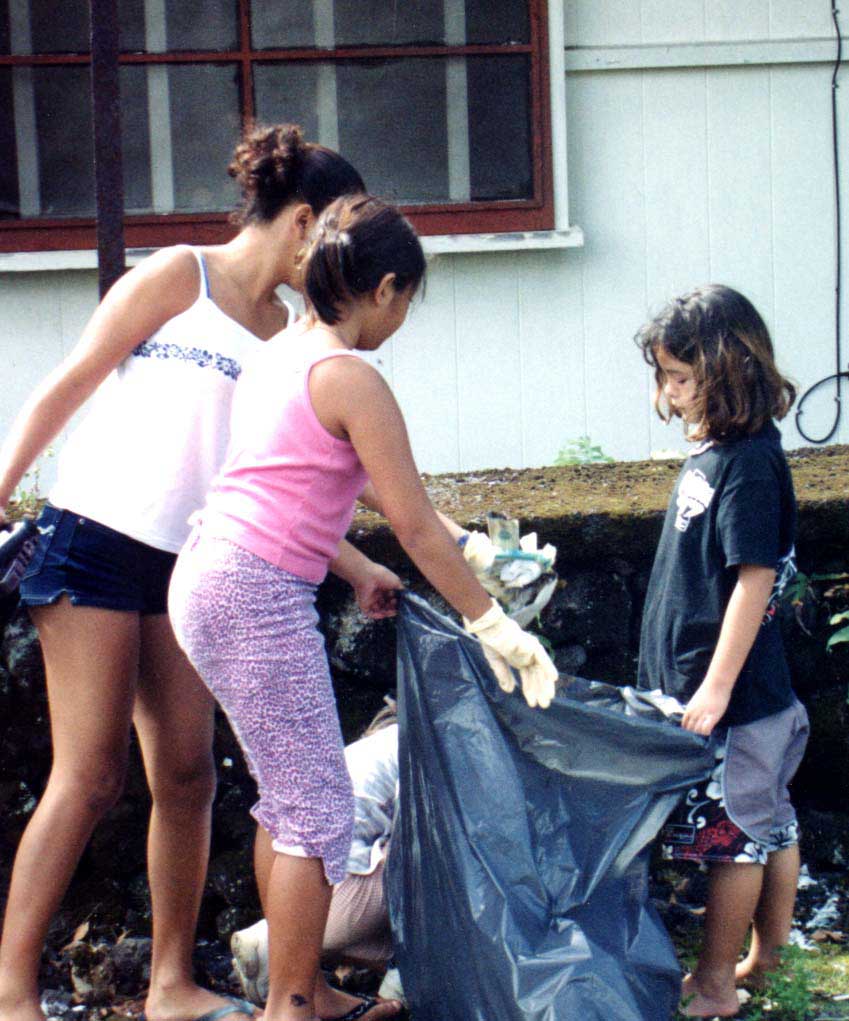 CLEANUP TIME – Kids from the Hilo Maile Terrace and Lanakila Housing take part in a cleanup of the area around the Hilo Maile Terrace apartment buildings. Taking part in the project, organized by Hilo community police officers, were about 35 kids and nine adults.
MEDIA RELEASE
About 35 kids of all ages recently took part in a weekend cleanup of the area around the Hilo Maile Terrace apartment complex.
The children who live at Maile Terrace were joined by nine adults and children from Hilo's Lanakila Housing project in a joint effort organized by Hilo Community Police Officers John Pagay and Elson Cabatu.
Starting at 10 a.m. Saturday (March 3, 2001), the kids had picked up all the trash scattered around the apartment buildings and adjacent Wailoa State Park by noon. They were then treated to pizza, chili, hot dogs and soda.
Officer Pagay, whose community policing area includes Maile Terrace, conceived of the project. While driving by the area one day, the officer noticed a group of kids eating candy and drinking sodas. When he drove by later, he noticed that the kids were gone, but the area was littered with candy wrappers and soda cans. It was then that he decided to organize the kids and some of their parents for a cleanup project. He then enlisted the help of Officer Elson Cabatu, who organized kids living in the Lanakila Housing area to help out.
# # #

Print This Post