HAWAII POLICE DEPARTMENT
EAST HAWAII CRIMINAL INVESTIGATION SECTION
LIEUTENANT RANDALL MEDEIROS
PHONE: 961-2252
JULY 8, 2005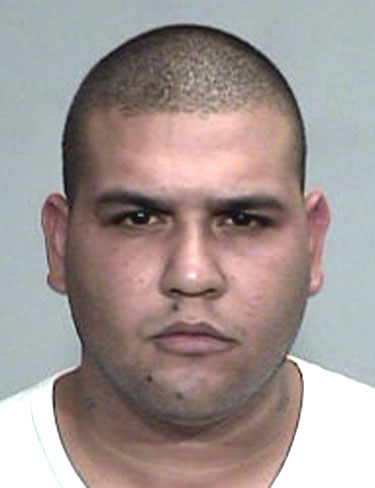 MEDIA RELEASE
Big Island police are looking for a 29-year-old man wanted in the investigation of a case in which thousands of dollars in bad checks were passed around the island.
The suspect was identified as Michael W. Mara. Mara and his girlfriend, Natasha M. Catriz, were sought in the case. Catriz has been arrested and is currently being held in the Kona police cellblock.
According to bank reports, nearly $13,500 in worthless checks has been passed relative to this case.
Mara is described as being 5-foot-11 in height, weighing about 230 pounds and having black hair and brown eyes. He is also described as having a shaved head and numerous tattoos on all limbs, including a large black cross that covers most of his left arm.
Mara was last seen in South Kohala and is believed to be in West Hawaii. He was reported to be driving a 1998 green Plymouth Neon four-door sedan.
Anyone with information on his whereabouts is asked to call Detective Juergen Canda of the East Hawaii Criminal Investigation Section at 961-2381 or the police non-emergency number at 935-3311.
Those who wish to remain anonymous may call Crime Stoppers at 961-8300 in Hilo or 329-8181 in Kona. All Crime Stoppers information is kept strictly confidential.
# # #

Print This Post