HAWAII POLICE DEPARTMENT
JUVENILE AID SECTION
LIEUTENANT EARL HATADA
PHONE: 961-2254
OCTOBER 10, 2006
REPORT NO. C06031477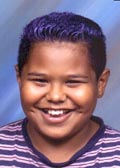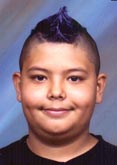 MEDIA RELEASE
Big >Island> police are asking for the public's help in locating two children who were not returned to their legal parents after a visit with their birth father.
The birth father, Lebrado Cabanting Jr., 36, is being sought in a custodial interference investigation.
The boys' mother reported that she dropped off Micah Cabanting, 10, and Lebrado Cabanting, 12, with their father Saturday morning. The mother said Lebrado Cabanting Jr. failed to return the boys at a pre-arranged time later Saturday evening.
Police officers checked for Cabanting at several locations in the >>Hilo>> area but have been unable to find either the father or the two children. Police have issued an all-points bulletin for Cabanting and the two boys. Cabanting may be driving a maroon Toyota van with the license plate HJJ330.
Police ask anyone with information about their whereabouts to call Officer BJ Duarte at 961-2373 or the Police Department's non-emergency number at 935-3311. Tipsters who prefer to remain anonymous may call Crime Stoppers at 961-8300 in >>Hilo>> or 329-8181 in Kona. Crime Stoppers calls are kept confidential.
# # #

Print This Post