HAWAII POLICE DEPARTMENT
CRIMINAL INVESTIGATIONS SECTION
LIEUTENANT RANDALL MEDEIROS
PHONE: 961-2252
OCTOBER 11, 2006
REPORT NO. C06031600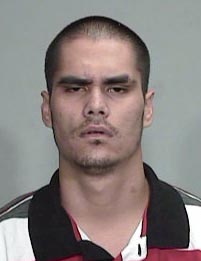 MEDIA RELEASE
> Big I > > sland > police have charged a 23-year-old man for allegedly attempting to rob a customer Monday inside a >>Hilo >>>>store>>.
Michael Steven Foster was charged late Tuesday afternoon (October 10, 2006) with attempted first-degree robbery, violation of a protective order and third-degree promotion of a detrimental drug.
A 67-year-old woman reported Monday (October 9, 2006) that she was shopping at a discount retail store on Kinoole Street just before 4 p.m. when she was approached by a young man she didn't know. He claimed to have a knife and threatened to harm her and others present unless she gave him money. The victim did not give the suspect any money and was able to persuade him to leave the area without hurting anyone. He did not brandish any weapon.
Responding patrol officers searched for the suspect, who fled on foot, but were unable to locate him Monday.
The victim was shaken but did not sustain any physical injuries from the incident and did not require any medical attention.
Detectives assigned to the Police Department's Criminal Investigations Section continued the investigation and arrested Foster at a Panaewa home Tuesday.
The violation of a protective order charge relates to an active court order restraining him from being at the location where he was arrested. At the time of his arrest, he had a small amount of marijuana in his possession.
Foster continues to be held at the Hilo police cellblock in lieu of $12,250 bail pending his initial court appearance this afternoon.
# # #

Print This Post