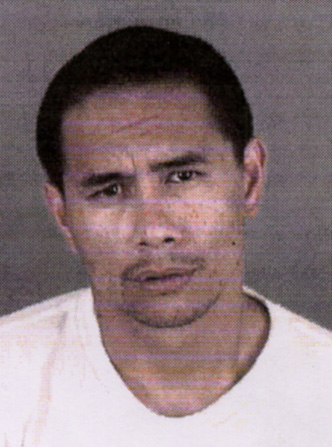 STACY "HOKU" YOUNG
…arrested after traffic accident
HAWAII COUNTY POLICE DEPARTMENT
HILO CRIMINAL INVESTIGATION SECTION
DETECTIVE GREG ESTEBAN
PHONE: 961-2384
SEPTEMBER 1, 1999
MEDIA RELEASE UPDATE
Big Island police Tuesday (August 31, 1999) arrested an Oahu man wanted for robbery.
The man, Stacy Young, also known as "Hoku," was arrested after Puna patrol officers responded to the report of a traffic accident in Aloha Estates.
On arrival, they arrested Young and charged him with having no driver's license, having no no-fault insurance and having expired weight tax and safety stickers.
At the Keaau police station, after an officer recognized Young from an internal department flyer, he was arrested and charged with giving officers a false identification.
Young is wanted on Oahu for two jewelry store robberies. He was out on supervised release when he failed to appear in Circuit Court on July 22, 1999. The court has issued two warrants for a total of $170,000.
The fugitive is being held in the Hilo police cellblock in lieu of $300 bail on the local charges and $170,000 bail on the Oahu warrants.
# # #
(NOTE: A color photo of the fugitive has been uploaded to the Police Department web site, <www.hawaiipolice.com>.)

Print This Post