HAWAII COUNTY POLICE DEPARTMENT
EAST HAWAII CRIMINAL INVESTIGATION SECTION
DETECTIVE BENTON BOLOS
PHONE: 961-2385
MARCH 18, 2004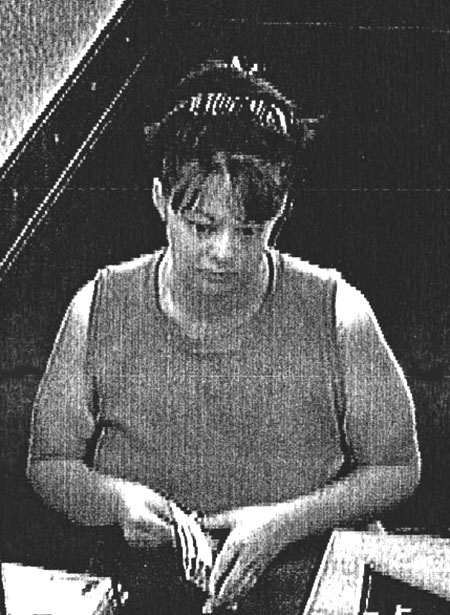 BANK CAMERA – Suspect is caught by bank's camera allegedly trying to cash a stolen check.
MEDIA RELEASE
Police have charged a Pahala woman with several felony offenses after she allegedly tried to cash a stolen check at a Hilo bank.
The suspect was identified as Deborah Funai-Nadan, 28, who was arrested Wednesday (March 17, 2004) and charged with four counts of theft, one count of forgery and one count of second-degree identity theft. Funai-Nadan was held overnight in the Hilo police cellblock in lieu of $5,150 bail.
Funai-Nadan allegedly tried to cash a check stolen from the Friends of Children's Advocacy Center of East Hawaii, where she had been employed, at the Pauahi Street branch of the Bank of Hawaii.
Officials of the Hilo advocacy group said that between August 20 and October 2, 2003, a former employee stole checks totaling $1,750 as well as office equipment.
# # #

Print This Post