HAWAII COUNTY POLICE DEPARTMENT
EAST HAWAII CRIMINAL INVESTIGATION DIVISION
CAPTAIN CHAD FUKUI
PHONE: 961-2251
JANUARY 28, 2005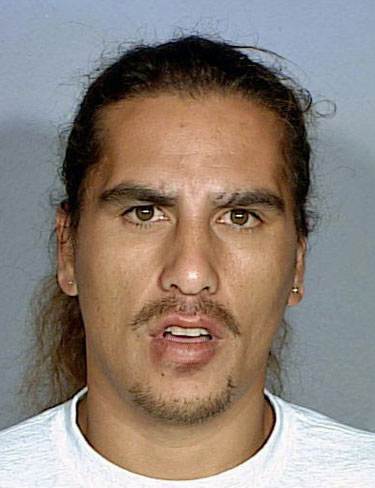 MEDIA RELEASE
Police are looking for a 31-year-old inmate who escaped from Hawaii Community Correctional Center guards Friday (January 28, 2005) while on a visit to the Ponahawai Medical Clinic in Hilo.
The inmate was identified as Winston Hoapili, who was jailed as a detainee pending trial for a variety of felony theft and drug offenses.
Responding to a 12:56 p.m. call of an escape, South Hilo patrol officers determined that Hoapili jumped into a car parked at the clinic. The car, described as a white compact driven by an apparent female accomplice, was last seen traveling in the Hamakua direction on Komohana Road.
Police are also investigating a report of at least one gunshot being fired during the escape.
Hoapili is described as being a part-Hawaiian, being 5-foot-11 in height, weighing 170 pounds and having brown hair and brown eyes. He is also described as having numerous tattoos on his arms, thighs, chest and back. He was last seen wearing an orange HCCC jumpsuit.
Police say Hoapili has a history of violence and may be armed. They caution residents not to approach the escapee, but to call police instead.
They are also asking anyone who may have witnessed the escape or who may know of Hoapili's whereabouts to call Detective Richard Sherlock of the East Hawaii Criminal Investigation Section at 961-2379 or the police non-emergency number at 935-3311.
Those who wish to remain anonymous may call Crime Stoppers at 961-8300 in Hilo or 329-8181 in Kona. All Crime Stoppers information is kept strictly confidential.
# # #

Print This Post