HAWAII COUNTY POLICE DEPARTMENT
EAST HAWAII VICE SECTION
LIEUTENANT NORMAN N. KEAMO
PHONE: 961-2553
DECEMBER 24, 2002
H-74578/HL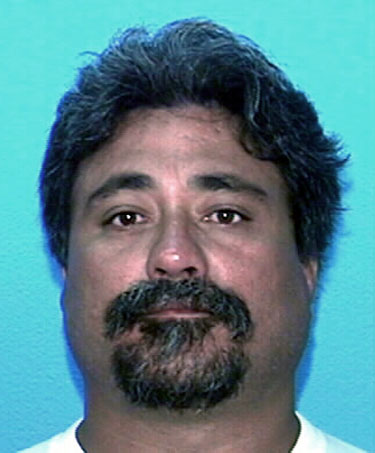 MEDIA RELEASE
Police are looking for a 43-year-old Hilo man who fled Thursday (December 23, 2003) as officers attempted to execute a search warrant on his home.
The suspect was identified as Brian Wade Pacheco of a Wainaku Avenue address.
At 1:45 p.m., East Hawaii Ice Task Force, East Hawaii Vice and Criminal Intelligence Unit officers executing a search warrant observed three persons trying to leave the residence in a pickup truck and a female leaving on foot. While the officers rounded up the four suspects, Pacheco, the main suspect, fled on foot toward Hawaii Belt Road (Route 19) and got away.
Officers later searched the residence and found 5.8 grams of crystal methamphetamine, or "ice," 2.2 grams of crack cocaine and a digital scale, empty zip-packets, cut straws and containers.
They arrested two suspects, identified as Francesca Kong, 24, and Guy Dennis Brown, 52.
Kong was being held in the Hilo police cellblock on an outstanding warrant, and Brown was released pending further investigation.
# # #

Print This Post