HAWAII COUNTY POLICE DEPARTMENT
COMMUNITY POLICING PROGRAM
JOHN "MASA" PAGAY
PHONE: 961-8892
MAY 3, 2004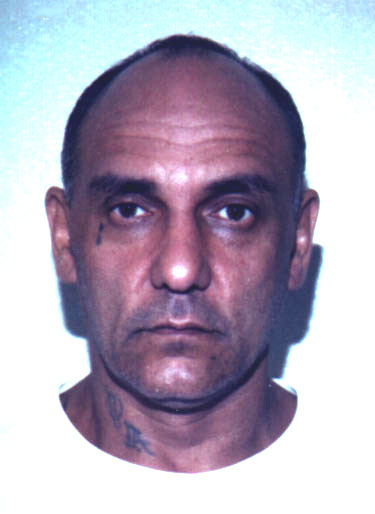 MEDIA RELEASE
Police are looking for a 45-year-old Puna man who escaped Monday (May 3, 2004) from a resentencing hearing in Circuit Court Judge Terence Yoshioka's courtroom in Hilo.
The suspect was identified as Ronald J. Soares, of a Hawaiian Beaches subdivision.
About 9:30 a.m., Soares was seen leaving the Hamakua entrance of the State Building on Aupuni Street and escaping on foot.
Soares is described as being 5-foot-10 in height, weighing about 230 pounds with a heavy build, and having black hair, brown eyes and a medium complexion. He also has tattoos on both his forearms and shoulders and on his chest.
Police are asking that anyone with information on his whereabouts to call the police non-emergency number at 935-3311.
Those who wish to remain anonymous may call Crime Stoppers at 961-8300 in Hilo or 329-8181 in Kona. The numbers are answered 24 hours a day. Callers will be given a coded number and their identity will remain anonymous. Callers may be eligible for a reward of up to $1,000 if their call leads to an arrest, indictment or the recovery of property. Crime Stoppers neither subscribes to "Caller ID," nor does it record phone calls.
# # #

Print This Post