HAWAII COUNTY POLICE DEPARTMENT
EAST HAWAII CRIMINAL INVESTIGATION DIVISION
CAPTAIN SAMUEL THOMAS
PHONE: 961-2251
OCTOBER 20, 2003
H-67559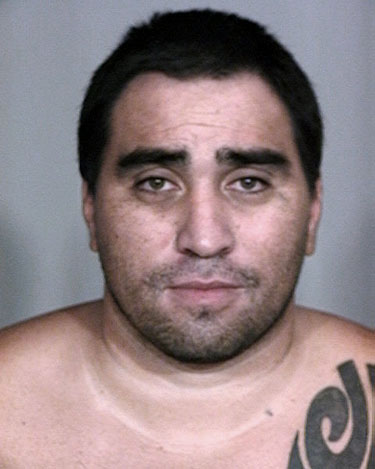 NAT KALAE ECKMAN
…wanted for questioning in shootings
MEDIA RELEASE
Big Island police are looking for a 33-year-old male suspect for questioning in the shooting of two Puna residents.
The suspect was identified as Nat Kalae Eckman, a Big Island resident.
At about 8:13 p.m. Sunday (October 19, 2003) Puna patrol officers responded to a report of gunshots fired at a residence in the Hawaiian Acres Subdivision.
Upon the officersÕ arrival, they determined that a 62-year-old male and 57‑year‑old female had been the victims of multiple gunshots. The male victim expired as a result of his injuries, and the female victim was transported to the Hilo Medical Center and later transferred to QueenÕs Medical Center in Honolulu for further treatment.
Police are requesting the assistance of the public in trying to locate Eckman, who should not be approached and who should be considered armed and dangerous. Anyone having information on his whereabouts are asked to contact the Hilo Criminal Investigation Division at 961-2255 or Hilo Crime Stoppers at 935-8300.
# # #

Print This Post