HAWAII COUNTY POLICE DEPARTMENT
EAST HAWAII CRIMINAL INVESTIGATION SECTION
ACTING LIEUTENANT GREG ESTEBAN
PHONE: 961-2251
AUGUST 14, 2004
H-98651/PN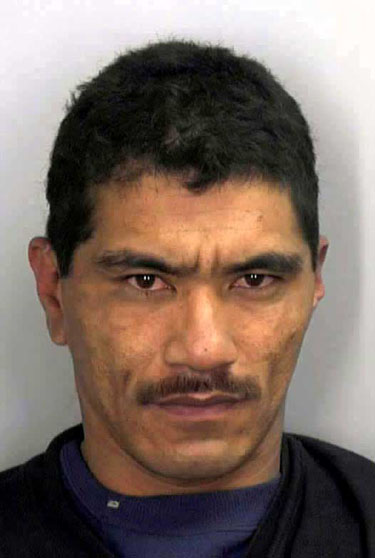 MEDIA RELEASE
Big Island detectives have arrested and charged a 39-year-old Big Island suspect with robbery after spotting him in the Kehena area of Puna.
The suspect, identified as Jack Manaole Napeahi, of no permanent address, was charged Friday (August 14, 2004) with first-degree robbery, use of a firearm in the commission of a separate felony and illegal ownership of a firearm.
Napeahi is being held in the Hilo police cellblock in lieu of $50,000 bail.
Napeahi was charged in a July 19, 2004, robbery in Puna, in which an armed gunman confronted the victim at his Fern Acres residence, robbed him of an undisclosed amount of money and fled on a motorcycle.
The victim identified Napeahi as the suspect, and police issued an all-points bulletin.
About 12:30 p.m. Thursday (August 12, 2004), East Hawaii Criminal Investigation Section detectives spotted Napeahi in the Kehena area. The suspect attempted to flee on foot, but after a brief struggle, he was arrested. Detectives also recovered a motorcycle believed to be used during the robbery.
# # #

Print This Post