HAWAII POLICE DEPARTMENT
EAST HAWAII CRIMINAL INVESTIGATION SECTION
LIEUTENANT RANDALL MEDEIROS
PHONE: 961-2252
JULY 9, 2005
C05020741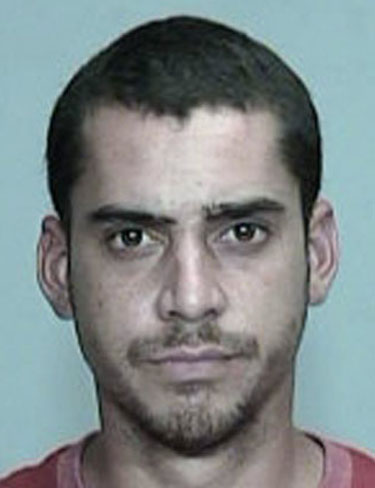 MEDIA RELEASE
A 27-year-old man was charged Saturday morning (July 9, 2005) with a variety of felony offenses, including attempted murder, stemming from a drive-by shooting incident that occurred on Friday, June 24, 2005.
The suspect was identified as Dennis M.K. Poai, of no permanent address in Hilo.
East Hawaii Criminal Investigation Section detectives charged Poai with one count of second-degree attempted murder, three counts of first-degree terroristic threatening, one count of use of a firearm in the commission of a felony, two counts of illegal possession of a firearm, two counts of having an illegal place to keep firearms, one count of third-degree promoting a dangerous and one count of possessing illegal drug paraphernalia.
Poai's bail set at $90,000, and he is being held at the Hilo police cellblock pending his initial court appearance.
South Hilo patrol officers arrested the suspect Thursday (July 7, 2005) in connection with a drive-by shooting which took place two weeks earlier in the parking lot of the Prince Kuhio Plaza.
Responding to a reported shooting incident about 10:44 p.m. Friday, June 24, 2005, officers determine that the victim, along with two companions, were fired upon by a male suspect driving a white older model Honda sedan. The suspect was said to have fled the area and was last seen driving west on Puainako Street.
PoaiÔs arrest came shortly after the victim summoned police saying that he had just seen and recognized the person responsible for shooting at him in the June incident. Responding officers apprehended the suspect in the Keaukaha area and took him into custody without incident.
# # #

Print This Post