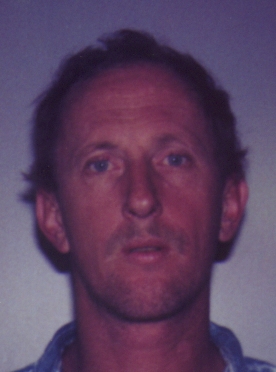 DENNIS JAY BROWN
…arrested and charged
HAWAII COUNTY POLICE DEPARTMENT
KONA JUVENILE AID SECTION
DETECTIVE WHITNEY D. JENKINS
PHONE: 326-4235
DECEMBER 2, 1999
G-12341
MEDIA RELEASE
Kona Juvenile Aid Section detectives Wednesday (December 1, 1999) arrested and charged a South Kohala man with several sex-related offenses and a drug offense.
At 5:35 p.m., detectives charged Dennis Jay Brown, 39, of Waikoloa, with three counts of promoting pornography for minors, one count of fourth-degree sexual assault, one count of first degree promoting prostitution, and one count of third-degree promoting a detrimental drug.
Between May and November 1999, Brown displayed pornographic material from a magazine to a male minor in one incident, and to a female minor in two other incidents. Brown also displayed himself in an indecent manner to the female minor, and offered money to her in exchange for sex. Neither victim reported any physical contact with the suspect or any physical injuries.
Brown was initially arrested on Tuesday (November 30, 1999) after police executed a search warrant at Brown's residence, where pornographic material was seized, as well as a small amount of dried marijuana.
Brown was released from police custody Wednesday night after he posted $5,275 in bail.
Police urge parents and caretakers of children to teach their children about inappropriate conduct by other people and to immediately report any suspicious activity to the police. Quick intervention may prevent more serious harm to our children, a spokesman said.
# # #

Print This Post