HAWAII POLICE DEPARTMENT
CRIMINAL INVESTIGATION SECTION
LIEUTENANT RANDALL MEDEIROS
PHONE: 961-2252
JANUARY 24, 2007
REPORT NO. C07001211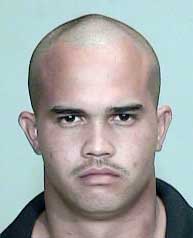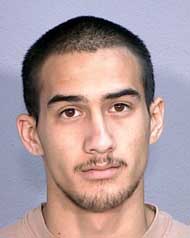 MEDIA RELEASE
Big Island police are asking for the public's assistance in locating two brothers in connection with a home invasion burglary and assault at a home in the Ainaloa subdivision late in the evening of January 11, 2007.
Police are looking for 21-year-old Jessie Campbell and 25-year-old Cavin Campbell.
Jessie Campbell is described as 5-foot-10, 150 pounds with a slim build, brown eyes, short black hair and a fair complexion.
Cavin Campbell is described as 5-foot-7, 150 pounds and bald, with a medium build and a tan complexion.
Patrol officers were summoned to the Puna residence just before midnight on January 11 in response to a report that two men had entered the home and assaulted one of its occupants. A 40-year-old man received injuries during the attack but did not require any immediate medical attention. Police are investigating whether the victim's assailants were familiar with one or more of the home's occupants prior to the incident.
Detectives assigned to the Police Department's Criminal Investigations Section are conducting the investigation. Although police have not named the brothers as suspects in this case, the two are being sought for questioning.
Police ask anyone who might be aware of either man's whereabouts to call Detective Darren Horio at 961-2385 or the Police Department's non-emergency number at 935-3311.
Tipsters who prefer to remain anonymous may call Crime Stoppers at 961-8300 in Hilo or 329-8181 in Kona. All Crime Stoppers information is kept confidential.
# # #

Print This Post