HAWAII COUNTY POLICE DEPARTMENT
EAST HAWAII CRIMINAL INVESTIGATION SECTION
DETECTIVE LUCILLE MELEMAI
PHONE: 961-2377
NOVEMBER 9, 2004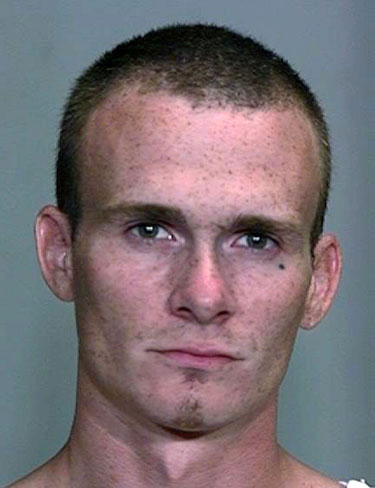 MEDIA RELEASE UPDATE
Big Island police have renewed their request for the public's help in finding a 26-year-old man wanted for escape in Washington State and for failure to appear in Hilo Circuit Court.
The fugitive, Carl William Lindsey, is still at large and believed to be on the Big Island.
Lindsey is described as being a Caucasian, being 5-foot-11 in height, weighing about 160 pounds, having hazel eyes and reddish brown hair and wearing prescription glasses. He has a tattoo of a small teardrop under his left eye and numerous tattoos of insects and animals on his chest and forearms.
Lindsey had been arrested in Naalehu, Ka'u, in September on a warrant from Washington State, and county prosecutors had begun extradition proceedings against him. Lindsey then appeared in Circuit Court, which set his bail at $5,000. A friend bailed him out, and the suspect hasn't been seen since.
Lindsey was wanted by Washington State authorities after he failed to report to the Department of Corrections in Cowlitz County after being released from the Washington Correctional Center on March 31, 2004.
Lindsey is a convicted child sex offender and has convictions in three different states for theft, shoplifting, burglary, felony assault and sexual assault.
Police consider the fugitive dangerous and caution members of the public not to approach or attempt to apprehend him.
Anyone with information on Lindsey's whereabouts is asked to call Detective Lucille Melemai at 961-2377 of the East Hawaii Criminal Investigation Section or the police non-emergency number at 935-3311. Those who wish to remain anonymous may call Crime Stoppers at 961-8300 in Hilo or 329-8181 in Kona. All Crime Stoppers information is kept strictly confidential.
# # #

Print This Post