Hawai'i Police Department
Puna Patrol
Sergeant Matthew Lewis
Phone: (808) 935-3311
Report No. 23-049866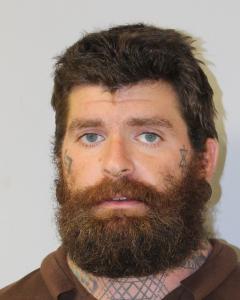 Media Release
Hawai'i Island police are asking for the public's assistance in locating 34-year-old Kelly Gravitt of Pāhoa, who was reported missing.
Gravitt was last seen walking in the area of Pāhoa Village Road and Kauhale Street in Pāhoa on Friday, May 19, 2023, at 7:00 p.m wearing no shirt and gray shorts.
Gravitt is described as Caucasian, 6 feet tall, 180 pounds, with brown hair, brown eyes and a beard. He has several tattoos on his face and neck areas and has a prosthetic left lower leg.
Police ask anyone with information on Gravitt's whereabouts to call the police department's non-emergency line at (808) 935-3311, attention Officer Keanu Lum Won.

Print This Post