HAWAII COUNTY POLICE DEPARTMENT
SOUTH HILO PATROL DIVISION
OFFICER GREGG J. SILVA
PHONE: 961-2311
SEPTEMBER 17, 2001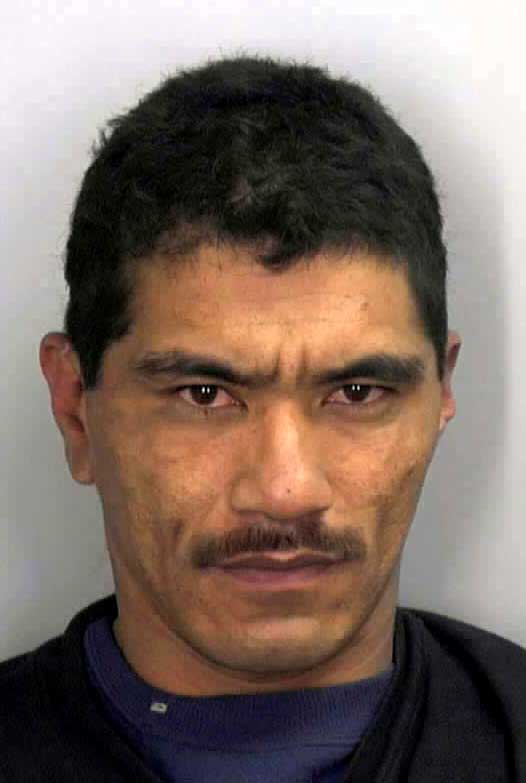 JACK NAPEAHI
…wanted on three bench warrants
MEDIA RELEASE
Big Island police are seeking the public's help in apprehending a 34-year-old man wanted for revocation of supervised release and other offenses.
The suspect was identified as Jack Nanaole Napeahi, who is known to frequent the Panaewa Houselots area of South Hilo. Police suspect he also may be in Puna.
Napeahi is described as being of Hawaiian descent, being 5-feet-7 in height, weighing about 150 pounds and having brown eyes, black wavy hair and a black mustache. He also has a tattoo with the word "Jack" on his lower left leg.
Napeahi is wanted on three bench warrants — one for revocation of supervised release and two for contempt of court. His total bail is set at $7,500.
Anyone with information about the suspect's whereabouts is asked to call the police non-emergency number at 935-3311.
Those who wish to remain anonymous may call Crime Stoppers at 961-8300 in Hilo or 329-8181 in Kona. The numbers are answered 24 hours a day. Callers will be given a coded number and their identity will remain anonymous. Callers may be eligible for a reward of up to $1,000 if their call leads to an arrest, indictment or the recovery of property. Crime Stoppers neither subscribes to "Caller ID," nor does it record phone calls.
# # #

Print This Post