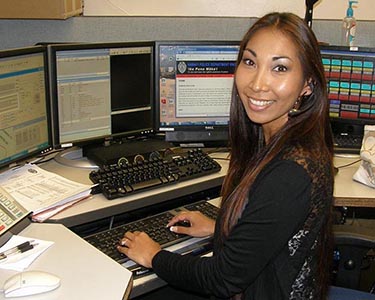 "Hawaiʻi County is an Equal Opportunity Provider and Employer"
The Hawaiʻi County Department of Human Resources periodically recruits applicants for police dispatchers. Recruitment is now closed.
To be notified by email when recruitment opens:
Visit the Hawaiʻi County Job Opportunities page and create an account.
Fill out a Job Interest Card for a Police Radio Dispatcher. Scroll down and click on Police Radio Dispatcher I.
Click "apply" and follow the instructions.
For more information, go to the County of Hawaiʻi Job Opportunities web page.

Print This Page